In-Lab Sp. z o.o. (Ltd) delivers innovative hardware products and software solutions to public transportation industry in Poland and across the Western Europe.
Our most advanced and flagship product, we're really proud of, is complete and proven photovoltaic (solar) system – the SUN-BUS. It is designed especially for vehicles, because it generates the clean energy directly into vehicle's internal electrical 12/24V installation. Over a 200 of vehicles have already been equipped with the SUN-BUS system (check the outcome of that). The SUN-BUS system has been awarded the Medal of the 13th International Fair of Public Transport TRANSEXPO 2016 held in Kielce, Poland ("Others" category).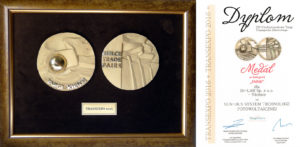 We take R&D extremely serious – it's simply a part of everyday duties and it strongly influences every single product we offer. In-Lab team keeps looking for new ideas, technologies and investment opportunities. Our professionals see capabilities and chances, while others see threats and difficulties only. We strongly believe that such approach allows us to deliver the highest quality and innovation to our Customers.
Please have a look at our offer briefly presented on the Solutions page and check out the press releases related to In-Lab on Media about us page.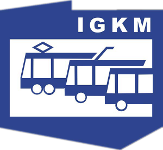 In-Lab Sp. z o.o. is a member of the Economic Chamber of Urban Transport (Izba Gospodarcza Komunikacji Miejskiej, IGKM).
Norwegian company Centec Norge AS (webpage: www.centec-norge.com) is our authorised representative for Nordic countries, specialized in sales and deployments of the SUN-BUS solution.