In-Lab has been using 3D printing technology for a while for prototyping and manufacturing its commercial products. Therefore, knowing all the benefits, we decided to provide our Customers with 3D printing services. 3D printing may be especially advantageous when it's necessary to manufacture a small number of elements (or even a single element), e.g. spare parts of unusual design and shape. It often would be uneconomical or overcomplicated to produce such parts using traditional methods.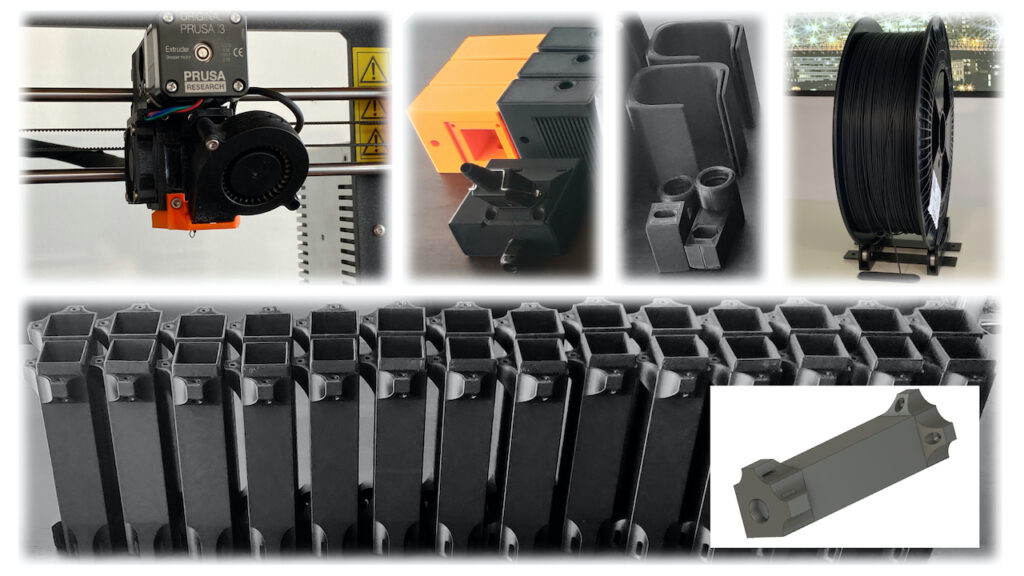 Please fell free to contact us to discuss the feasibility of printing particular required elements and to be advised with the most suitable approach, materials and other printout details. Naturally, all related costs are estimated and agreed before any designing or manufacturing activity are taken.
We'd like to emphasize that our 3D printing services are provided with priority to the Members of the Polish Association of Urban Transport Employers.